Florent Roques-Boizel, GEM PGE 2005 & CEO of Champagne Boizel, is featured in Forbes
Désolé, ce contenu n'est pas disponible en Français
Florent Roques-Boizel, GEM PGE 2005, is named CEO of Champagne Boizel. Read an excerpt from his recent interview with Forbes below.
Florent Roques-Boizel, GEM PGE 2005, recently became CEO of the Epernay-based Champagne Boizel. Founded in 1834 by Auguste and Julie Boizel, the domain has remained in the hands of the Boizel family since its inception. In its 185-year history, Boizel has consistently grown with each generation. Today the house produces between four and five hundred thousand bottles of Champagne each year. With 50 percent of Champagne Boizel's output remaining in France, the domestic market is currently its most important. Its second largest market is Japan.
After earning a bachelor's degree in economics from the University of Reims and a master's in management from Grenoble Ecole de Management, Boizel worked in wine export and sales in New Zealand and elsewhere in France.
"I left Champagne for ten years and went to New Zealand and other wine regions to work—always within the wine world—but I think it's important when you grow up within a family business to make your own experience, to see different things, to have a different vision, and then to come back. I have a passion for wine and Champagne, so I always had in mind that I would return to the family house."
He returned home and joined Champagne Boizel as Export Manager in 2010 where he has been ever since. Read the full interview with Forbes here.

Roques-Boizel Family (left to right): Lionel, Christophe, Evelyne and Florent ©Champagne Boizel
Florent Roques-Boizel, GEM PGE 2005 & CEO of Champagne Boizel, is featured in Forbes
2019-10-22 09:15:00
alumni.grenoble-em.com
https://alumni.grenoble-em.com/medias/image/5844042745f6c92ec348a2.png
2020-05-07 09:15:00
2019-10-22 15:15:00
GEM Alumni TEAM
Florent Roques-Boizel, GEM PGE 2005, is named CEO of Champagne Boizel. Read an excerpt from his recent interview with Forbes below.Florent Roques-Boizel, GEM PGE 2005, recently became CEO of the Epernay-based Champagne Boizel. Founded in 1834 by Auguste and Julie Boizel, the domain has remained in the hands of the Boizel family since its inception. In its 185-year history, Boizel has consistently grown with each generation. Today the house produces between four and five hundred thousand bottles of Champagne each year. With 50 percent of Champagne Boizel's output remaining in France, the domestic market is currently its most important. Its second largest market is Japan.After earning a bachelor's degree in economics from the University of Reims and a master's in management from Grenoble Ecole de Management, Boizel worked in wine export and sales in New Zealand and elsewhere in France."I left Champagne for ten years and went to New Zealand and other wine regions to work—always within the wine world—but I think it's important when you grow up within a family business to make your own experience, to see different things, to have a different vision, and then to come back. I have a passion for wine and Champagne, so I always had in mind that I would return to the family house."He returned home and joined Champagne Boizel as Export Manager in 2010 where he has been ever since. Read the full interview with Forbes here.Roques-Boizel Family (left to right): Lionel, Christophe, Evelyne and Florent ©Champagne Boizel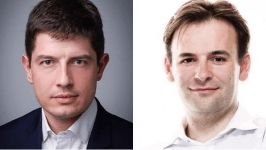 https://alumni.grenoble-em.com/medias/image/thumbnail_12432063565f91787ae1b33.jpg
Veuillez vous connecter pour lire ou ajouter un commentaire